THE 'SAALBURG'
A Roman Castle on the roman-german frontier

all pictures (c) Adrain Schuller
From the end of the 1st century AD, for approximately the next 160 years, the Limes marked the frontier between Rome's Empire and the Germanic tribal territories. Where once stood a Roman castle today we find the "Saalburg". Nearly 2000 years ago in this reconstructed military camp near Bad Homburg stood troop accommodations, stables, lecture and administration buildings as well as a guesthouse outside the walls within the camp village.
Life in the fort...
Life in the fort was not easy for the Roman soldiers. The small 6m² chambers, offered no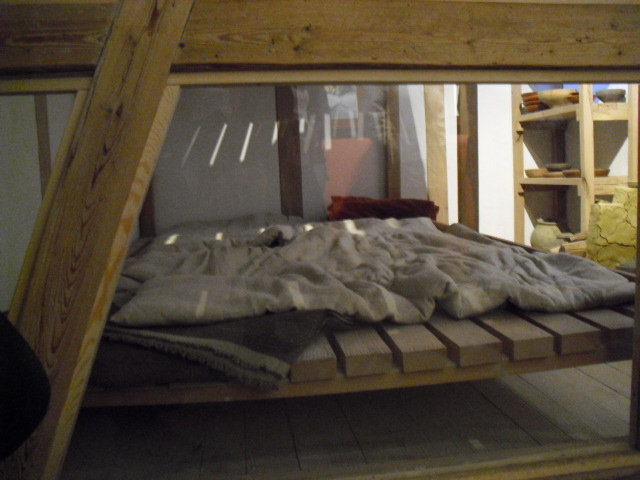 comfort, and were only equipped with beds and a small kitchenette. They were much too small for eight people. Beside the small residential chambers of the soldiers, there was also a larger living room for the centurion. The fort also had a large hall in which the centurion has called his soldiers to the assembly and in which he has led the Germanic ambassador to impress them. In addition to the centurion, the soldiers and the doctors, witch lived in the castle; also the wives of the soldiers lived in the so-called "strip houses" together with their children. The women lived in the fort, but there was an own small section for them. They cultivated small gardens and so cared for the food. On one side the fort joined the Limes. It was surrounded on all sides by walls to be able to throw back an attack of German fighters.